FUNDACION DE INVESTIGACIONES HISTÓRICAS EVITA PERÓN
Buenos Aires, 15 de agosto de 1997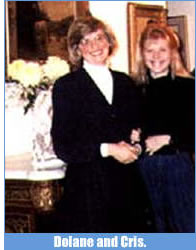 SRA. DOLANE LARSON
S/D.

I am pleased to inform you, as President of the Evita Peron Historical Research Foundation, that the Administrative Council has designated you as FIHEP REPRESENTATIVE in the United States of America.

Wishing you all success in your new endeavor, with my best wishes.
EVA ALVAREZ RODRIGUEZ CRISTINA ALVAREZ RODRIGUEZ
SECRETARY PRESIDENT